Game On! Toolkit
Game On! Toolkit Game Design
This was a Game Board that was made for the Gamification World Congress, specially for Sergio Jimenez, who is in the spanish speaking world, the leader of Gamification installment in companies and workshops. The design consisted in the development of the Box Design, Board Game, 96 unique cards,  instructions.
Here you have more info about this toolkit:
Game On! Toolkit is a tool that allows you to learn and practice gamification by designing your own game-based solutions. With Game On! Toolkit you can design your own games in an easy, flexible and systematic way through a canvas. It also provides exclusive access to videos that explain everything you need to know to create fun for your users.
Through different modes, you´ll be turned into a game designer or organize sessions with your team to design solutions aligned to results.In addition, you can count on Sergio Jiménez and his experience to validate your model and to resolve any doubts you may have about your project.  
http://www.gameonlab.com/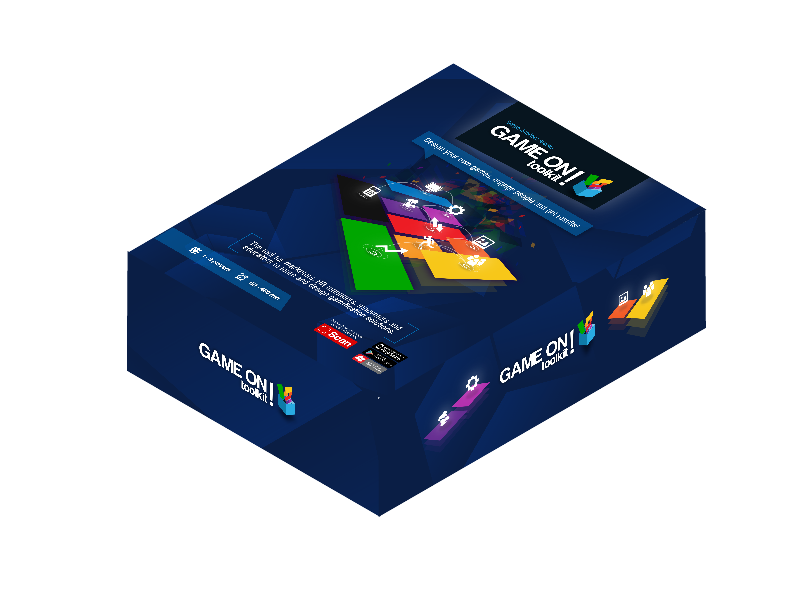 _____________________________________________________________________________________


Board Game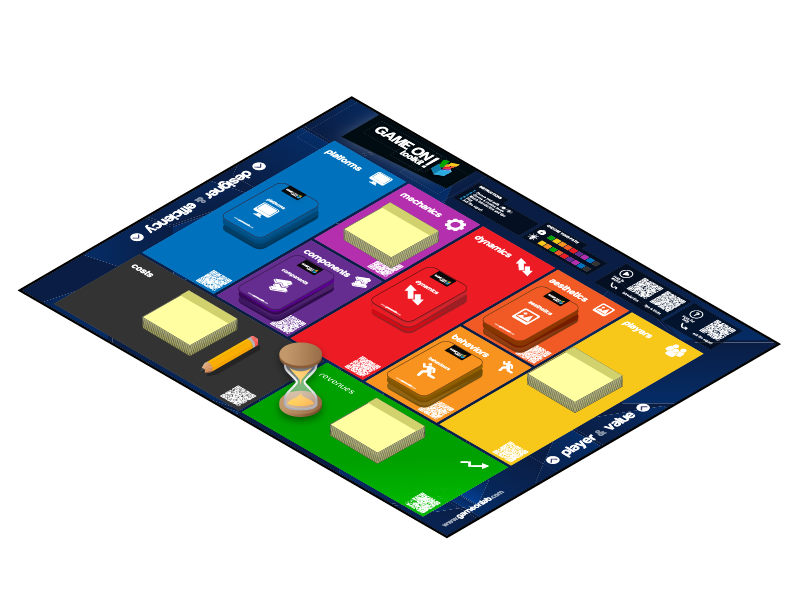 _____________________________________________________________________________________


Included Elements
_____________________________________________________________________________________


Cards Examples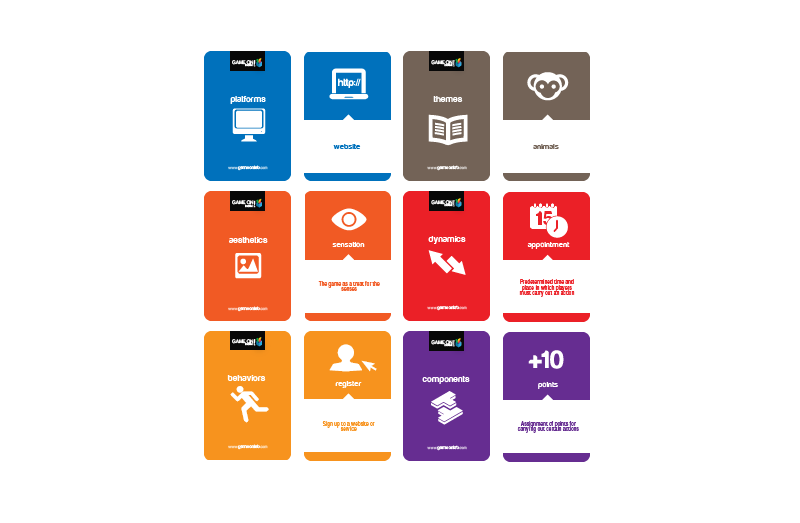 _____________________________________________________________________________________


Box Lower Part